George Montilio honored by Quincy Rotary Club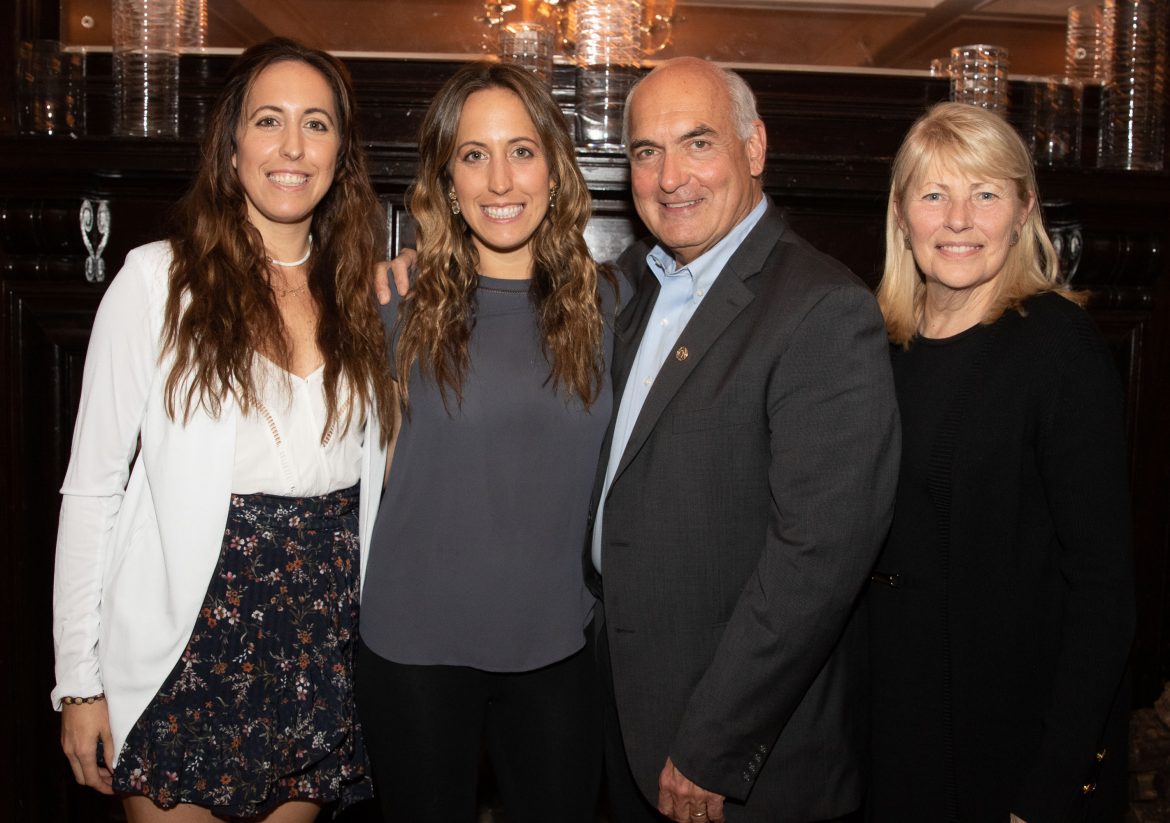 QUINCY — George Montilio, baker extraordinaire, was given the Paul Harris award by the Rotary Club of Quincy at its annual dinner, which was held on Wednesday, April 24, 2019 at the Neighborhood Club in Quincy.
Three hundred guests attended the event at which Montilio, who runs Montilio's Baking Company — founded by his father, was recognized by Dolly Di Pesa, the president of the Quincy Chamber of Commerce and a past president of the Rotary. Montilio was honored for his philanthropic work and his support of local charities.
He was joined at the event by his wife, Christine, and daughters, Elissa and Jenna.
All money raised at the dinner goes to support the Rotary's college scholarships. The event's emcee was Jim Fagan. (Both photos by Bill Brett.)